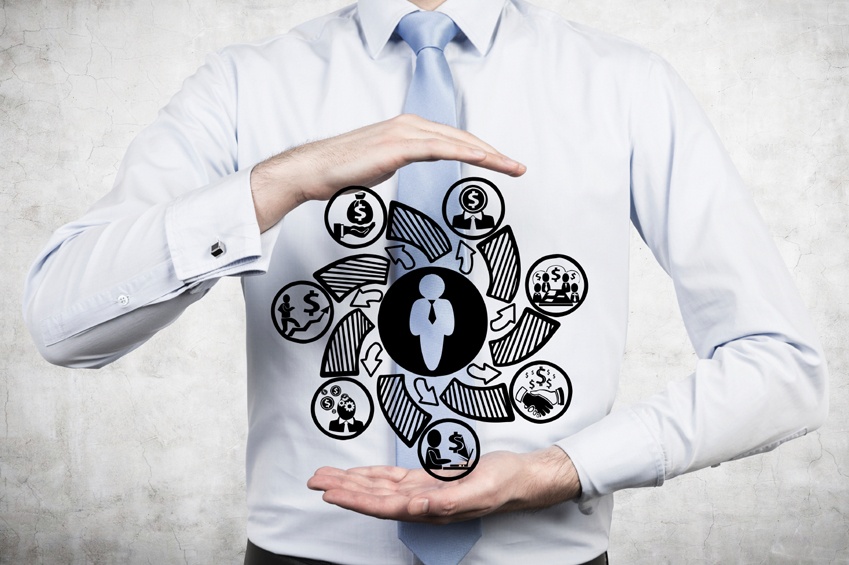 What does procurement and purchasing mean to a business? Many businesses know that both procurement and purchasing are important processes, but often these two words are used interchangeably. Let's first take a glance at the field of procurement.
The procurement field involves buying, negotiating contracts, finding suppliers, and several other in-field job scopes that go hand-in-hand with each other. This explains the field, but what exactly is Procurement and Purchasing?
Procurement sounds a little more high-class and polished than Purchasing; at the same time however, the words do feel interchangeable, don't they?
What is Procurement? And what exactly is Purchasing?
To begin, let's view the common general definitions for these words.
WHAT IS PROCUREMENT?
Procurement can be defined as a sequence of tasks tied with buying products or services. Basically an umbrella term which covers tasks that happen pre-, during, and post- purchase of goods and services. A procurement process is a cradle-to-grave approach that starts from identifying needs, and finishes only when that need is fulfilled, or no longer exists.
An end-to-end procurement process should consist of the following steps:
Look at the market
Spot potential suppliers
Create a list of approved vendors
Understand internal needs
Create a purchase order
Request proposals and evaluate quotations
Choose an ideal supplier to negotiate with
Receive goods and perform quality checks
Develop and manage contracts
Obtain invoice approvals and fulfill payment terms
Establish a good rapport with supplier(s)
Following the definition given and looking at this list step-by-step, we get a rough idea of what procurement is.
Basically all it is, is a start to end process of understanding what you/your company needs, and fulfilling those needs through suppliers. So what about purchasing?
WHAT IS PURCHASING?
Now that we know what procurement is, purchasing can be said to be one of the activities involved within procurement.
To most, purchasing would generally mean buying goods or services; often times including receiving of and payment of the product. And that is not wrong.
To go slightly in depth, purchasing would be a simple transaction where companies pay for and receive goods or services. A simple example would be, businesses making purchases of office supplies, and/or tables. A transaction for goods needed by a company; simple and to the point.
A breakdown and explanation of this process (Purchase-to-Pay cycle) can be seen below:

1. Order Placement:
Following its basics, goods and services are ordered as needed. Purchasing like this comes with many money-wasting issues. As such, purchasing only when needed without approved purchase orders (PO) can be said to be mistakes made by businesses with a lack of foresight and control of budget.
2. Supplier communications: Majority of businesses should have an established list of suppliers they work with to purchase goods. Having steady and reliable communications with these suppliers will only help businesses in the long term, as there is a known source of specific goods in contact, eliminating the need to search for another when the next round of purchases occurs.
3. Receiving goods or services:
When purchasing, a useful and easy strategy is to have protocols for recording and tracking purchases. In simpler terms, having/giving a receipt for the agreed transaction will help both the business and supplier keep the deal in check.
4. Invoice receipting
For most businesses, invoices are usually sent to accounts payable (AP). In this case, the AP represents the money a business owes to a supplier Businesses that do not have this would have no convenient tracking system. Thus, each invoice recording needs to be verified by hand; an inefficient and time-consuming process with riddled human error.
5. Supplier payment
AP for suppliers are often paid without completing the 3-way match to verify the invoice against the PO and packing slip. Businesses that have late payments, over-payments for items not delivered, and duplicate payments usually have no plan in dealing with the purchasing process.
For new/growing businesses, having a procurement strategy only provides advantages. With no consideration of a proper strategy, businesses are left vulnerable to threats such as fraud, over payment and other forms of money wastage.
What is a good strategy though? Let's take a look into some factors to consider in making a strategy, as well as the importance of it.
PROCUREMENT STRATEGY
First off, let's consider some corporate related factors before going into procurement strategies.
Business Identity:
What does you business do?
What beliefs inform your business model?
Market Placement:
Who are your customers?
What do they want?
Business Capabilities:
What are your strengths and weaknesses?
How do you want to grow?
Management Issues:
Do we need to hire/develop talent to lead us to our goals?
Does the company have the resources needed to achieve our goals?
These corporate factors relate back to procurement. For example, if you're business is growing, then your procurement strategy should show it too. New agreements with suppliers should help your business in the growth stage, rather than hinder them.
With how fast information is travelling, potential customers might hear about your intent to grow through a larger procurement strategy. Depending on how a business handles it, this could help snowball the growth of the business and, attract and secure more customers.
Procurement Problems and Solutions
If you have been in the procurement field, you may have experienced a variety of troubles and annoyances. Maybe the workflow of procurement changes too often, maybe it takes too much time to procure some goods or services. It might also prove to be difficult to find the vendors you want, or new vendors to help supply for a new business need.
If you have experienced any of these, perhaps you would like to a streamlined platform that has workflow, transaction and document management all in one platform?
At LAPASAR, we revolutionize Corporate Procurement by integrating convenience with a diverse marketplace filled with Vendors of different shapes and sizes.
Besides being an all-in-one platform, we also offer Buyer and Seller features. Buyers will benefit from a having a user-friendly interface, a variety of discounts and the ability to rate both the product and seller.
Sellers features include easy user, product and inventory management, advertising, and ability to feature products, with more management features on the way.
Explore our site and see what else we can do to help your procurement needs.
References:

https://www.accountingtools.com/articles/what-is-purchasing.html

http://www.businessdictionary.com/definition/procurement.html

https://www.coprocess.com/what-is-vendor-payments.html

https://www.hcmworks.com/blog/what-is-procurement

https://kissflow.com/procurement-process/procurement-vs-purchasing/

https://www.procurement-academy.com/optimizing-procurement-process-boost-efficiency/

https://www.purchasecontrol.com/blog/procurement-vs-purchasing/

https://smallbusiness.chron.com/purchase-order-work-40933.html

https://www.supplychainquarterly.com/topics/Procurement/20130621-the-10-hidden-costs-of-outsourcing/

https://supplychaingamechanger.com/what-exactly-is-procurement-and-what-is-purchasing/

https://www.ukessays.com/essays/construction/the-factors-influencing-procurement-strategy-construction-essay.php